Protective Knee + Elbow Pads
Soft Odor-Resistant Peppermint Fabric
Moisture-Wicking & UPF 50+ Protection
Biodegradable + FSC Certified Packaging
That's what we set out to make. We're not competing with the fast fashion baby brand's of the world. We're doing our thing, and making sure we do it right. Tailor made for your on-the-go lifestyle (not-to-mention your baby's evolving milestones). It's the indoor-outdoor, easy-on, tell-all-your-friends-about-it playsuit you've been wishing existed. Now it does.
Flexible | Anti-odor | UPF 50+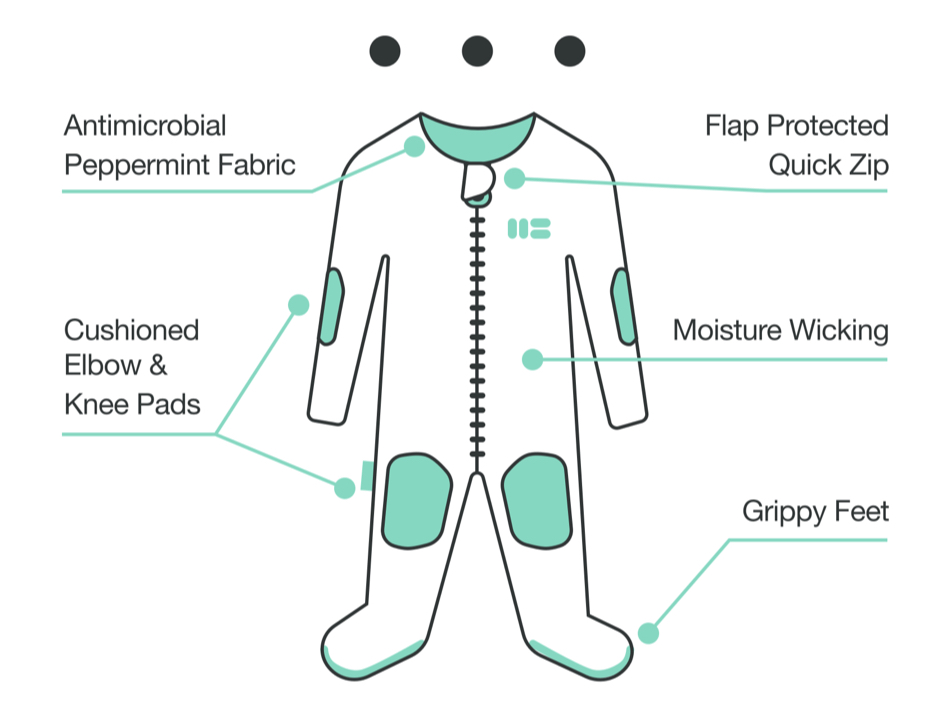 Our playsuits are crafted from super soft peppermint fabric to keep your baby comfy. Featuring innovative (and ouch-resistant!) 3D Air Mesh pads to protect precious knees and elbows. Plus quick zips and durability for days.
Check out what moms and dads are saying about the Smartsie!
---